Preserve independent at home living with the Lifeline Medical Alert Service
Center for Community represents Phillips Lifeline in Sitka.  We can install, monitor, and service a Lifeline medical alert system in your home.
This year 13.5 million people, 65 and older will fall. If you or a loved one experience a medical emergency, time is of the essence. That's where Philips Lifeline can help, connecting you to the right help for the situation, 24 hours a day, 365 days a year at the push of a button. Whether you need emergency services or just the assistance of a family member or friend to help you get back on your feet, we can help.
(CFC provides the Lifeline service in Sitka only.)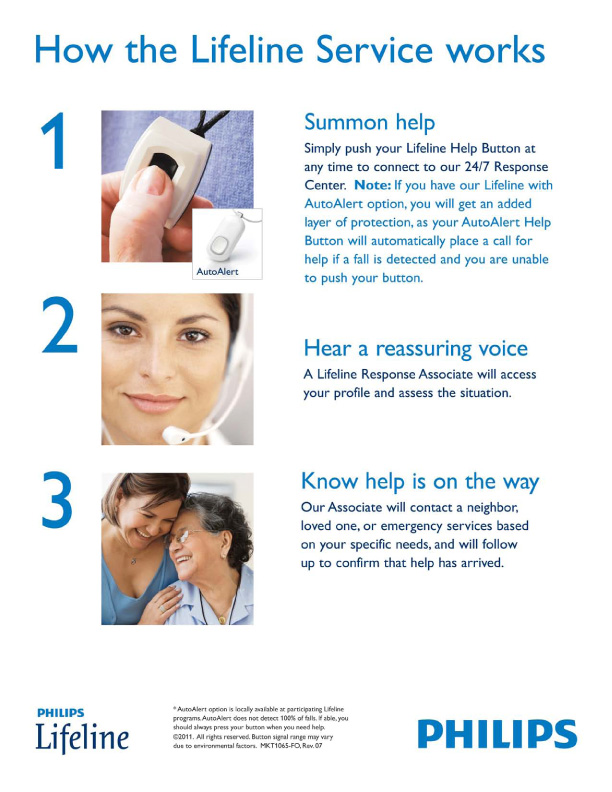 Take the Lifeline Survey to find out if it's a good match for you!


Download Here
Visit the Lifeline website for more details or contact Christine Davison at cdavison@cfc.org for more information on Lifeline or to request an application.  You can also reach Chris at (907) 966-4223 to talk to her about Phillips Lifeline.